Although Nepal represents Adventure tourism at large, there are still many places or things to do in here which signifies love. A small yet cozy nation of heartwarming people, spending Valentine's Day in Nepal can be so much fun.
Best Things You Can Do if You're Single on Valentine's Day
#1 Champagne Breakfast at Kala Patthar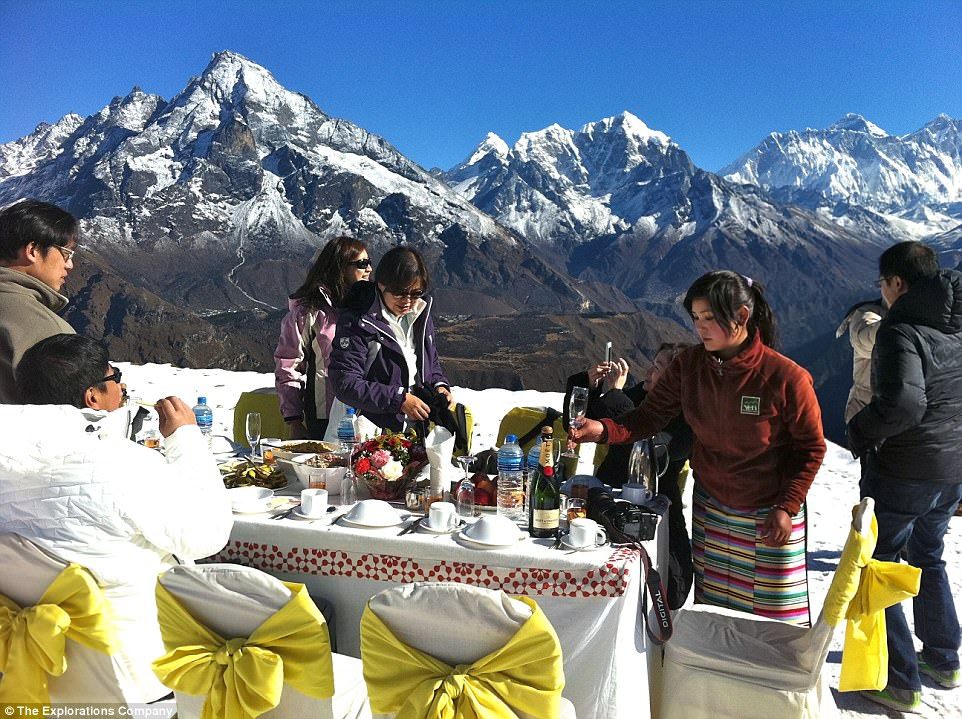 Kala Patthar at 18,514 ft (5,643 m) is one of the highest locations in Nepal. Generally, after 2 weeks of tiresome trekking, you can now reach the place in just a few hours. One big advantage of flying to Kala Patthar in a Helicopter is that you get to get the closest view of Mount Everest, along with other surrounding mountains.
The trip lasts almost 4 hours. A lavish breakfast is served along with a bottle of the finest champagne to accompany you and your partner along the thrilling ride.
#2 Relishing Dish: Hot Momo in Kathmandu
'Momo' is the pride of greater Nepalese culinary and lifestyle. Originating in Tibet and improvised by the Newars of Kathmandu valley, Momo is widely eaten in many parts of South Asia. You can find an eatery serving savoury flavours of Momos at almost every corner of Kathmandu.
A dumpling prepared with authentic Nepalese spices, it goes well with any kind of beverage or alcohol. A party starter on most occasions, Jhol Momo is a special kind which can bring a smile on your faces.
#3 Watching Sunrise & Sunset at Poon Hill
Poon Hill is one of the most scenic locations inside Nepal. Located at 10,531 ft (3,210 m), it is considered the second-best viewpoint after Kala Patthar. Visited by many tourists to enjoy the local scenery and majestic views of surrounding mountains; Annapurna Himalaya range, Machhapuchhre, Dhaulagiri and Hiunchuli, it also offers the best view of sunrise and sunset.
Spending time at the Gurung village of Annapurna, relishing local delicacy and watching the sunrise and sunset can be the most romantic of the travels ever.
#4 Paragliding at Pokhara
Pokhara is a major tourists' hub in Nepal. One of the most visited places after Kathmandu city, Pokhara offers a true holidaying experience for both national and international tourists. A small city surrounded by hills and mountains from all sides, Pokhara remains a small yet lively place to spend this valentine.
Out of many sports available in the place, paragliding can be the best experience of all. Flying from the height of 8,202 ft (2,500 m) above the scenic aerial lakeside city and Phewa Lake, you can kiss the cold air with courage.
#5 Touring Kathmandu valley and the outskirts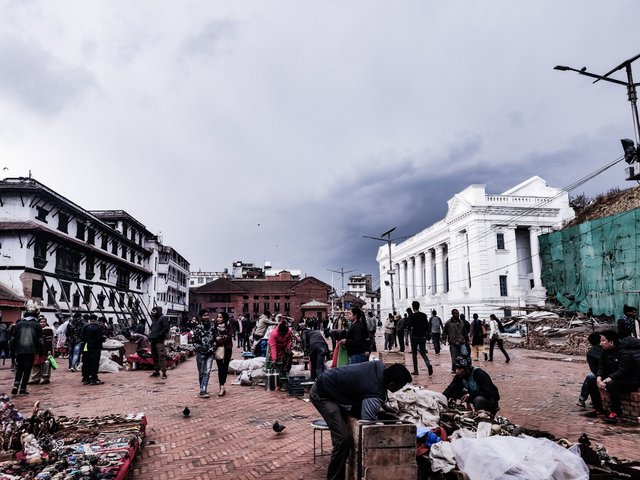 Kathmandu has always been a city of lovers. A popular Hippies joint in the 70s, Kathmandu still resonates love and peace. A bustling city with historic backgrounds and rich Newari culture & lifestyle, touring the Kathmandu valley can be the best fun you've ever had.
Kathmandu, Bhaktapur and Lalitpur are three major cities located inside Kathmandu valley, which is equally rich in ancient culture, traditions, architecture and lifestyle.
5 creative things to do in nepal adventure Best Things You Can Do if You're Single Creative Things You Can Do On Valentine's Day trekking Valentine's Day Valentine's Day in Nepal